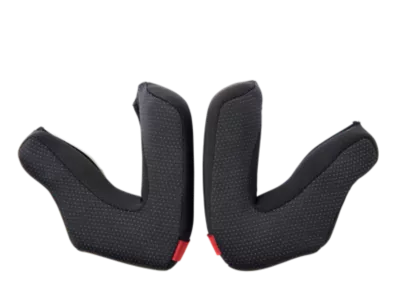 Rampage Pro Carbon 35 mm Cheek Pads
Thank you, we will email you when the item is in stock.
35 mm cheek pads for RPC MIPS™ helmet
Rampage Pro Carbon MIPS™ cheek pads are interchangeable over all helmet sizes. RPC MIPS™ helmets comes with a 40 mm installed but can be customized with either 35 mm or 45 mm replacement cheek pads. Select the 35 mm cheek pads for a looser fit.
Replacement RPC MIPS™ cheek pads
35 mm thickness
5 mm thinner than original pads
One size fits all sized RPC MIPS™ helmets
Compatible with RPC MIPS™ versions only - 2021 or newer
Sold as pairs