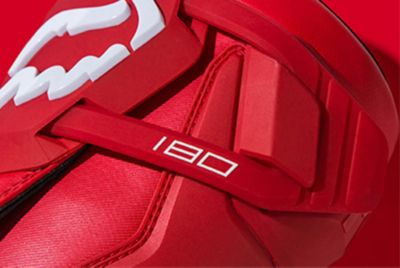 NEW
9/1/17
Fox MX | All NEW 180 Boot | Strap In | Ricky Carmichael
All new for 2018, the Fox 180 boot redefines the boundaries for performance and value. Completely redesigned and built off of our championship proven Instinct, the 180 boot provides a precise performance fit around the ankle and toe box giving the rider maximum support and comfort.

The 180 Boot was developed with the legendary Ricky Carmichael and takes cues from the championship proven Instinct Boot.

The 180 Boot features an industry first silicone closure system on the shin plate and floating cuff system to provide lateral support and prevent hyperextension.

Combined with TPU construction throughout and a durable rubber medial & burn guard, the 180 Boot offers superior comfort and function at an aggressive price point.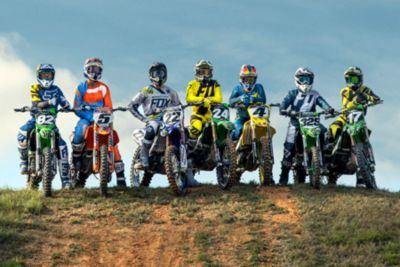 MX 2018
8/1/17
DISCOVER THE 2018 FOX GEAR COLLECTION
Every year we have to shoot photos and video of our top riders for our upcoming season. Due to their heavy schedules, we usually end up shooting each rider by themselves. This year we assembled all of our available riders in one location at one time. Having this many bad dudes in one spot usually only happens on race day. This time: no opening ceremonies, no racing, no motos, no training; it was time to have fun riding dirt bikes. Shooting photos for an entire catalog and a full video in one day is a tremendous task; but in between all of the chaos, the crew would stop and reflect on the how special it was to have this roster in such an amazing spot. It was a surreal day for everyone involved. It's only fitting the place is called Dreamland.